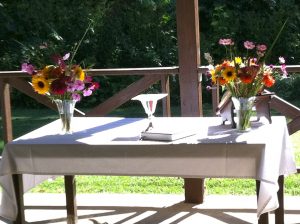 St. Luke's Episcopal Church
Love and Serve 365
219 Chunns Cove Road
Asheville, NC 28805
(828) 254-2133
office@stlukesavl.org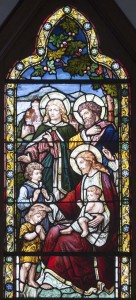 Join us for Holy Eucharist on Sunday mornings!
8:00 am in the nave
followed by Scripture reflection and discussion 9:00-10:00
10:30 am on the field (Please bring a lawn chair, if you are able. )
We continue to observe state and diocesan gathering guidelines including wearing a mask indoors, limiting physical contact and maintaining distance of  6 feet between us. 
The office is open Wednesdays and Fridays,  10 am – 1 pm and you can reach us by phone or email at (828) 254-2133 or office@stlukesavl.org.
---
For AA meetings and resources, please contact District 70 at:  www.ashevilleaa.org.
---
For the beauty of the earth, for the beauty of the skies,
for the love which from our birth over and around us lies,
Lord, our God, to Thee we raise this our hymn of grateful praise.
---
Sundays:
Holy Eucharist at 8:00 and 10:30 a.m.
Adult education 9:00 – 10:00 a.m.
Wednesdays:
Prayers for healing at 12:15 p.m. (by Zoom)
Thursdays:
Night Prayer from A New Zealand Prayer Book 8:00 p.m. (by Zoom)