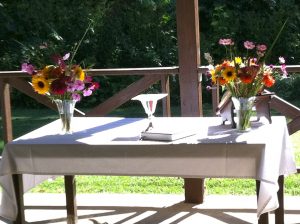 St. Luke's Episcopal Church
Love and Serve 365
219 Chunns Cove Road
Asheville, NC 28805
(828) 254-2133
office@stlukesavl.org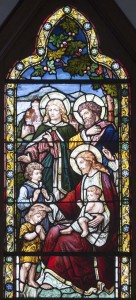 Please join us for Holy Eucharist
Sundays at 10:30 am in Hamilton Hall
Our 8:00 service is temporarily suspended
We continue to observe CDC gathering guidelines including wearing a mask indoors, limiting physical contact and maintaining distance between us. 
The office is open Wednesdays and Fridays,  10 am – 1 pm and you can reach us by phone or email at (828) 254-2133 or office@stlukesavl.org.
---
For AA meetings and resources, please contact District 70 at:  www.ashevilleaa.org.
---
First Coming
He did not wait till the world was ready,
till men and nations were at peace.
He came when the Heavens were unsteady,
and prisoners cried out for release.
He did not wait for the perfect time.
He came when the need was deep and great.
He dined with sinners in all their grime,
turned water into wine.
He did not wait till hearts were pure.
In joy he cameto a tarnished world of sin and doubt.
To a world like ours, of anguished shame
he came, and his Light would not go out.
He came to a world which did not mesh,
to heal its tangles, shield its scorn.
In the mystery of the Word made Flesh
the Maker of the stars was born.
We cannot wait till the world is sane
to raise our songs with joyful voice,
for to share our grief, to touch our pain,
He came with Love: Rejoice! Rejoice!
                                                                 Madeline l'Engle
---
Sundays:
Holy Eucharist at 10:30 a.m.
Adult education 9:00 – 10:00 a.m. 
Mondays:
Centering Prayer 6:30-7:30 p.m. (by Zoom)
Wednesdays: 
Prayers for healing at 12:15 p.m. (by Zoom)