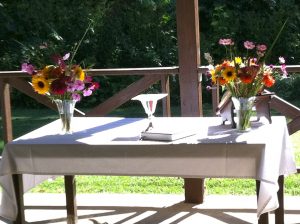 St. Luke's Episcopal Church
Love and Serve 365
219 Chunns Cove Road
Asheville, NC 28805
(828) 254-2133
office@stlukesavl.org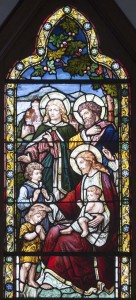 Join us for Holy Eucharist on Sunday mornings!
8:00 am in the nave
followed by Scripture reflection and discussion 9:00-10:00
10:30 am on the field (Please bring a lawn chair, if you are able. )
We continue to observe CDC gathering guidelines including wearing a mask indoors, limiting physical contact and maintaining distance between us. 
The office is open Wednesdays and Fridays,  10 am – 1 pm and you can reach us by phone or email at (828) 254-2133 or office@stlukesavl.org.
---
For AA meetings and resources, please contact District 70 at:  www.ashevilleaa.org.
---
God of all seasons, we thank you for Autumn.
We thank you
for the touch of coolness in the air that gives us a new burst of energy,
for the coloring of trees that shows the creativity of the Divine Artist,
for the falling leaves which reveal the strength of the branches,
for the hues of fields that bring peace to our souls,
for the smiles on pumpkins that bring joy to children,
for the fall harvest which brings us gratitude for the bounty of our land,
for this change of seasons that reveals the circle of life.
God of all seasons, you transform the earth;
transform us by your Spirit.
Amen.
by the Rev. Doug Leonhardt, Society of Jesus and shared by Kit
---
Sundays:
Holy Eucharist at 8:00 and 10:30 a.m.
Adult education 9:00 – 10:00 a.m.
Wednesdays:
Prayers for healing at 12:15 p.m. (by Zoom)
Thursdays:
Night Prayer from A New Zealand Prayer Book 8:00 p.m. (by Zoom)