"For we are his workmanship, created in Christ Jesus for good works, which God prepared beforehand, that we should walk in them." Ephesians 2:10.
St. Luke's is a congregation committed to using our resources to aid our community, our nation and our world. The work of the Outreach Committee is to guide the use of these resources and to lead outreach efforts at St. Luke's.  We invite you to join us on our journey to serve God by serving others.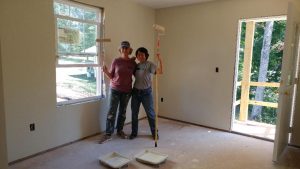 The following are examples of organizations and projects St. Luke's has supported:
St. Luke's Scholarship     Since 1999 St. Luke's has awarded an annual scholarship to aid and assist people who desire to continue their education but who cannot because of their economic situation. The $1,000.00 scholarship is for those wanting to pursue an under-graduate degree or certification in a designated curriculum of no less than two semesters. Available to any resident of Buncombe County who has been accepted by a post-secondary institution accredited by the United States Department of Education, the scholarship is intended for both high school seniors and adults wishing to seek a degree.