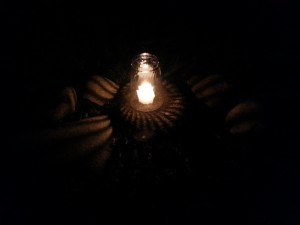 "Silence is God's first language" wrote St. John of the Cross in the 16th century. Through various contemplative offerings we create opportunities for personal and group silence in order to deepen our relationship with God.
Centering Prayer    Mondays 6:30-7:30 p.m.   A group meets every Monday evening in Hamilton Hall for 20 minutes of silence followed by time for discussion and reflection. Currently we are following the protocol of face coverings when indoors as well as maintaining 6 feet of distance between us.
Labyrinth Walks   The labyrinth is an ancient tool for walking meditation and reflection. Our river-rock labyrinth is located by a creek in a corner of our field and is available for silent meditation during the day. Several times a year we host labyrinth walks for groups.
Occasionally we offer a Quiet Morning of prayer and reflection. 
Please check the Events Calendar for the dates and times of contemplative offerings.